Our Metal Roof Crew is Ready to Work with you
About SE Metal Roof
SE Metal is a reliable roofing company with over 45 years of experience in the industry.
We are committed to providing our clients with a roofing solution that is not only durable and visually appealing, but also environmentally and economically friendly. We believe that it is important to take a sustainable approach to roofing that reduces waste, lowers energy consumption, and minimizes the environmental impact of roofing materials.
Committed to Providing Exceptional Metal Roof Installations At SE Metal Roof, our top priority is to provide homeowners and businesses with high-quality metal roof installations that are treated with the utmost dignity, respect, and attention to detail. We understand the importance of having a sturdy and reliable roof over your head, and that's why we are dedicated to delivering the best possible results.
We offer great service at reasonable prices, and our team of experts will work with you to ensure that every aspect of your installation is handled with care. We are proud to offer free estimates, giving you the opportunity to get a clear understanding of the cost of your project before making any commitments.
We are proud of our products and stand behind them with confidence. Unlike conventional asphalt shingles, which typically need to be replaced every 5 to 12 years, a professionally installed SE Metal Roof can last for over 50 years, with many of our galvalume steel roofs lasting for over 75 years. Our lightweight materials allow us to install metal roofs on any type of home or business, even over older shingles.
SE Metal Roof has withstood even the harshest weather conditions, including Hurricane Dorian & Fiona. Our roofs can handle normal weather like rain, snow, sleet, and hail with ease, and are even designed to withstand hurricane conditions. Additionally, metal roofs are known for being quieter during inclement weather compared to traditional roofing materials.
Reliability and Quality at SE Metal
At SE Metal, we are dedicated company to meeting our promises and delivering high-quality results. Our reputation for reliability is built on a foundation of dependability and customer satisfaction, as most of our business comes from referrals.
Quality is our top priority, and we take pride in delivering excellence on every project.
Interesting Facts about Metal Roofing
Installing a Metal Roof on Any Type of Home Are you looking for a roofing solution that offers versatility, durability, and performance? Look no further than metal roofs! The lightweight nature of metal roofs makes it possible to install them on any type of home, even over older shingles.
Not only are metal roofs easy to install, but they are also designed to withstand a variety of weather conditions. Whether it's rain, snow, sleet, or hail, metal roofs can handle it all with ease. In fact, metal roofs are known for their ability to stand up to hurricane conditions, making them a reliable choice for coastal areas.
One of the biggest benefits of metal roofs is their superior noise reduction capabilities. Unlike traditional roofing materials, metal roofs are much quieter during inclement weather, providing homeowners with peace and quiet inside their homes.
If you're looking for a roofing solution that offers versatility, durability, and performance, consider installing a metal roof on your home. With the ability to handle normal weather conditions with ease and provide superior noise reduction, metal roofs are the smart choice for any homeowner.

Book an Appointment with SE Metal Roof for more information on how we can help you install a metal roof on your home today!
About SE Metal Roof – 45 years. Ago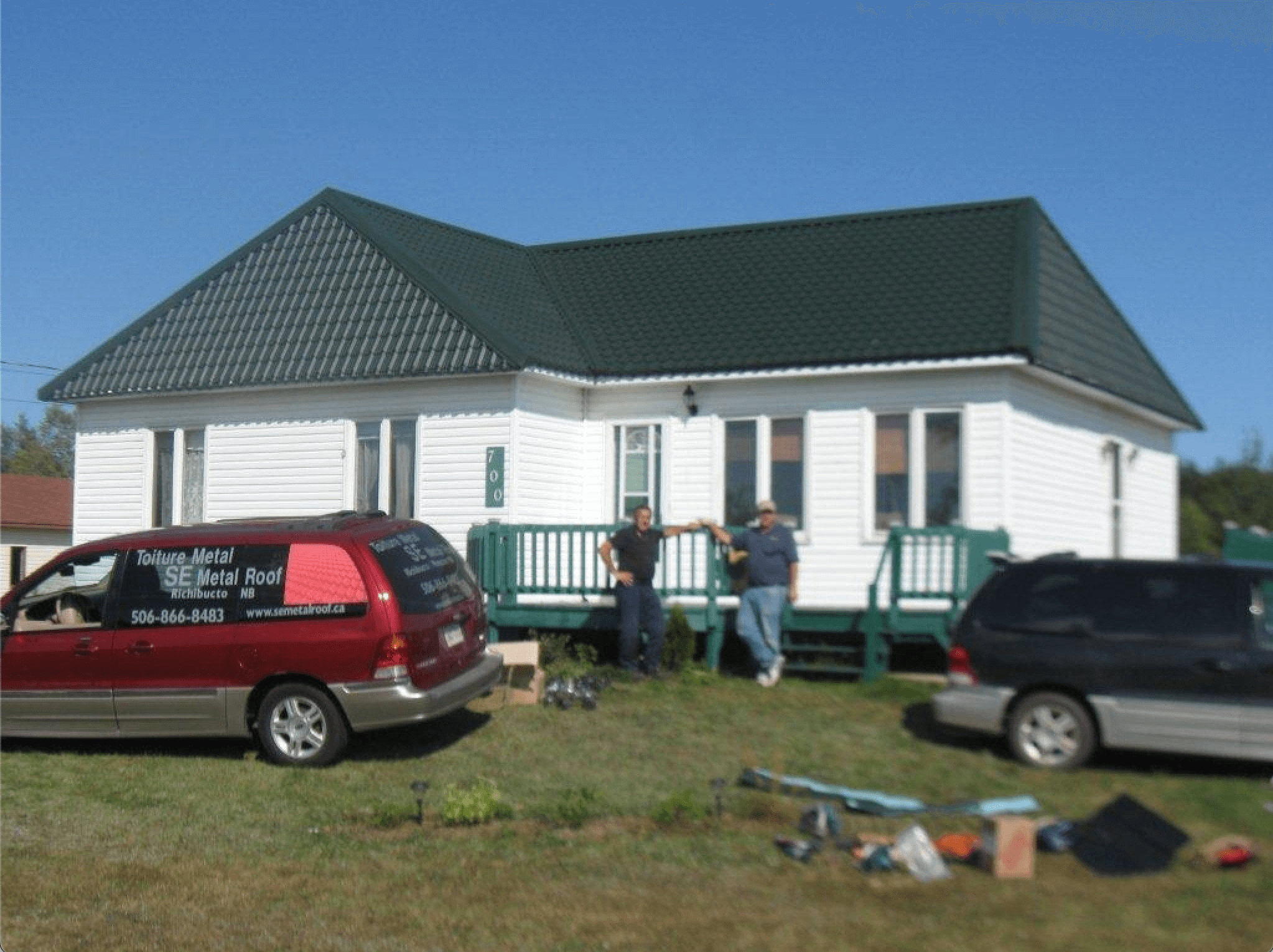 Looking for a quote?
Let us help you with your next Metal Roof.